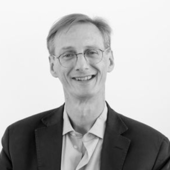 International Women's Day 2023
As we mark International Women's Day I wanted to encourage all of you to reflect on the progress that has been made and the work that still needs to be done to achieve gender equality.
No one company or organisation can solve the enduring gender inequality alone. But every company can commit to being part of the solution. I am pleased and proud that Arctic Shores is a company with a strong gender balance.
51% of our workforce is female,
58% of our people managers are female, with 14 out of 24 managers being women.
40% of our senior leadership team are female.
57% of our 7 member G8 are female.
50% of last year's promotions went to women
And through the great work that we achieve together, we have some great customer stories to celebrate internally today.
According to recent government data, women currently only account for 7.5% of all UK firefighters. While our customer the Greater Manchester Combined Authority have more than doubled that by maintaining the female representation seen at application to their hires (18% of their talent pool was female).
Siemens Electrification was able to sift their 530 candidates using our Assessment at the 80th percentile and achieve a 50/50 gender split at interview stage.
A recent review helped to highlight to FDM Group that if used as an early stage sift, our Assessment would work to encourage more opportunities for females from non-STEM backgrounds. 38% of high-quality candidates from non-STEM backgrounds were female.
For Vitality, they wanted to introduce an early stage sift, that would help them to identify high quality whilst also maintaining the diverse talent pool they work hard to attract. Our Assessment was introduced for 3 lines of services: Sales, Customer Service and Telemarketing. Across all 3 lines of service, the 50/50 gender split seen at application was maintained.
All excellent examples of Making a Difference and making things a bit better.
And it is right that we should celebrate them today. But there is still a long way to go. Recent statistics from the UK tech sector illustrate that all too well.
50% of workers in the labour market as a whole are women, yet in tech it's half that at 26%.
Only 9% of C-Suite leaders in tech companies are female
Only 3% of Chief Technology Officers (CTO's) or Technical Director roles are held by women.
And under-representation in the UK tech sector is only one small example of the many barriers to achieving full gender equality.
Today at Arctic Shores we'll be joining an International Women's Day Celebration Call, to both celebrate stories of inspiring women but also remind ourselves that, in spite of progress made for women, bias still exists. We'll share stories and examples of how to deal with that bias which might help us all to fight against it when we see or experience it.
In the meantime, I hope you will enjoy my reflections on a woman who inspires me - my little sister Christina.
Robert Newry
CEO & Co-Founder