Making a difference: How Arctic Shores is supporting two new charities this October
At the core of Arctic Shores is making a difference… it's even written into our values! That's why, this October, our Explorers are hoping to make a difference within the community by supporting two charities: Smart Works and CALM.

Our assessment was built for - and continues to show - the potential in a person regardless of their background. Access to opportunity is impacted by a number of socio-economic factors, but one of the best places to start unpicking this is the hiring process: placing people into jobs they only ever dreamed of and has far-reaching implications for the rest of their life.
Our mission aligns closely with Smart Works, a charity we've been aware of since 2019 when Meghan, The Duchess of Sussex became a patron. Smart Works is a charity that works to give women the confidence to secure employment. They provide clothing and coaching for interviews, this support continues into the first couple of months of new employment. The charity's mission is to empower women across the UK to change the trajectory of their lives.

At Arctic Shores, our Explorers have been collecting clothes and accessories to donate to Smart Works, in the hope that women will feel confident enough in their interviews to secure employment.

We're also asking Explorers to come together and join CALM's Lost Hours Walk taking place when the clocks go back from the 21st-30th October 2022.
This time of year often impacts mental health with the dark nights drawing in and the colder weather setting in. As CALM highlights, 125 people take their own lives in the UK every week and suicide is the biggest killer of men under 45.
By raising funds for CALM, it will enable them to keep providing and improving their services aimed at those who are looking for help, either for themselves or someone in their life; this support includes a 24/7 helpline and webchat.

We're collectively hoping to raise £1500 for CALM, and our team of Explorers will be walking the distance of John o' Groats to Lands End, a total of 812 miles, and we'd really appreciate any support for this amazing charity - you can donate to our fundraiser via the QR code.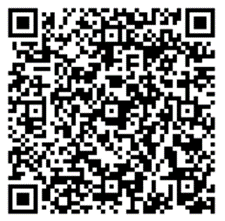 Thank you for your support!